What is Home Reach?
With Home Reach you buy a share of your chosen newly built home and pay a monthly rent on the part you don't buy. Your budget will decide the size of the share you buy, rather than the size of your home. So, you might decide to buy a bigger share of a lower priced home or a smaller share of a more expensive home.
You are able to purchase your share in either cash savings or by taking out a mortgage. If you are taking out a mortgage to finance your share, you will need to allow for a minimum of 5% deposit. The larger your deposit (typically 10%) the lower your mortgage repayments are likely to be.
To start with, you can purchase up to 75% of your chosen home and heylo will become your landlord granting you a lease (lease lengths vary). This means you will be able to live in the home as if you've bought it outright.
On the share you do no purchase, you will pay rent from 2.75% of the unsold value, this will be paid monthly via direct debit. You can purchase more shares in the future until you own the whole property and stop paying rent altogether.
Starting shares, vary across developments. For more information on the shares available, the sales representatives at the development you would like to buy at will be able to guide you.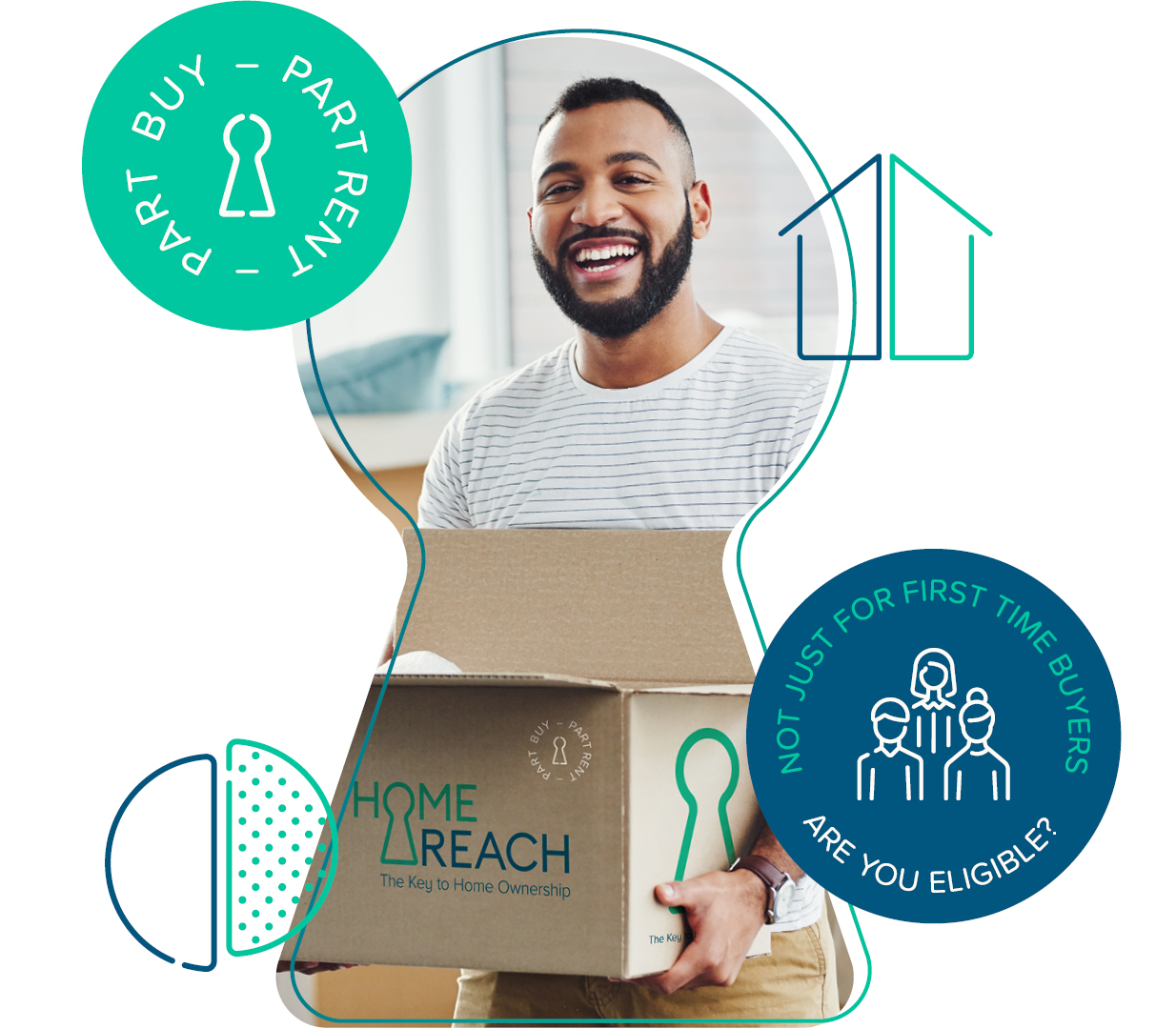 Who is heylo
Launched in 2014, heylo have created one of the largest home ownership programmes in the UK. With over 7,000 shared ownership properties, we offer a number of different routes to make home ownership possible. Our mission is to provide the highest standards of service for our continually growing pool of new house buyers.
heylo aim to make housing across the UK more affordable and accessible for aspiring homeowners. Our team of housing, development and finance professionals have acquired more than 2000 part buy - part rent properties throughout the UK, and continue to expand the shared ownership housing stock with our ever-evovling pipeline of new developments.
heylo are dedicated to nurturing fruitful partnerships with housing builders across England to offer Home Reach, a shared ownership option on new-build properties. heylo operate in over 200 Local Authorities, meaning we are able to offer shared ownership opportunities across the UK.
We want to help buyers climb - and stay on - the property ladder.
We're committed to acting with integrity in all our relationships, including those with prospective home buyers, whom we resolve to always treat fairly, as well as regulators and housebuilders. Everything we do is transparent and compliant with our regulatory obligations.
We are always striving to improve our service levels through active listening, so customer satisfaction is our top priority. We achieve the highest levels of customer satisfaction through implementing stakeholder feedback into our offering. This is what inspires us to reach our ambitious but achievable goal of becoming the largest and most respected private shared ownership landloard in Europe.